PE and Physical activity.
At Aston C of E Primary School we firmly believe that PE and Sport are not only part of every child's entitlement but also provide opportunities for them to develop key life skills such as team work and resilience. Please look at the attached documents to see our PE coverage through school, ranging from Foundation Stage all the way to Year 6. As part of our PE curriculum, we teach the key skills that are needed for a range of sports. We focus on the teaching of these key skills and provide opportunities for these to be applied within team games and competitions, both internally and externally throughout the year. To deliver our ambitious curriculum offer, we use the GetSet4PE scheme to support the teaching of outstanding, progressive PE lessons.
National Curriculum for PE and Physical Activity
Evidencing the impact of the primary PE and sports premium 2020/21
Evidencing the impact of the primary PE and sport premium funding 2021/22
PE progression of substantive knowledge, disciplinary knowledge (skills) and vocabulary document.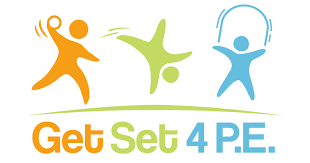 Year 6
We have been developing disciplinary knowledge (skills) in hockey, learning to control and maintain possession of the ball, passing to team members, defending and developing appropriate tactics for our competitive games.
Year 5
basketball - learning to perform a defensive dribble.